On behalf of Nova Kahovka for Life, Inc we want to appeal for help in connection with the man-made disaster that occurred as a result of the destruction of the Kakhovka hydroelectric power plant.
On June 6, at approximately 3 AM Kyiv time (8 PM EST), the Russian military blew up the Nova Kakhovka dam.
It is reported that the detonation was carried out from inside the engine room. Eight hours after the explosion, the Kakhovka Hydroelectric Power Station was completely underwater. The dam is completely destroyed and cannot be restored.
This is one of the biggest man-made disasters that has already brought irreparable consequences as a number of settlements in the Kherson region that are partially or completely flooded.
Local Ukrainian authorities on the North (Right side of the Dnipro River) are engaged in the evacuation,  however, in the occupied Southern side of the Dnirpo River, about 16,000 people found themselves in a critical flooding zone. Homes fully or partially underwater within hours. The Russians are not conducting evacuations or making any effort to save or help people. An even more disturbing reality is they are preventing volunteers to help, shooting at boats and civilians, confiscating boats, and attempting to disallow any recording of the damage and devastation. 
Ukrainian citizens unable to flee occupied territories are left alone in the middle of the disaster. Many people including seniors, disabled people, children, and pets are trapped on the roof surrounded by water, without food or drinking supplies. Some aren't managing to survive the night.
In desperation, people are jumping into the water trying to reach land, some are lucky enough to save their lives, but unfortunately not all. Ukrainian authorities are already aware of some cases of death of those who could not overcome the element of water.
The details and aftermath of this catastrophe are still being investigated and clarified, but people are suffering and dealing with the devastating and catastrophic consequences now.
Currently, the Ukrainian government can't help people in the occupied settlements, because Russians simply won't let them.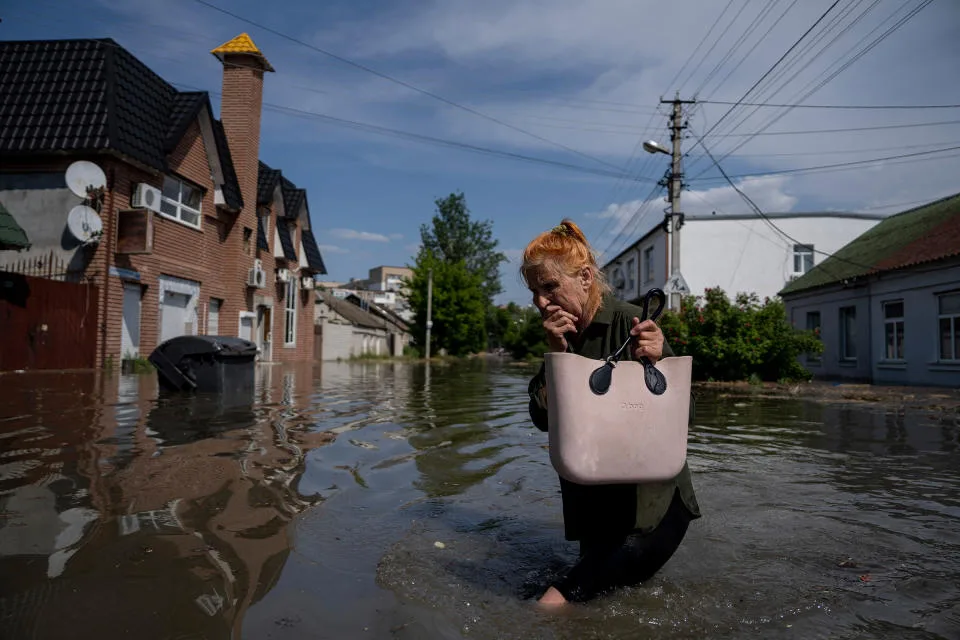 We are asking to please donate to help towards the purchase of food, water, medicines and other essential goods for the victims of this tragedy.
Currently, residents of the city of Nova Kakhovka are more or less safe, as far as possible amid the war in the occupied city, but nearby settlements are partially or completely flooded. Those who managed to save their lives or were rescued lost absolutely everything.
We have already managed to find shelter for some fleeing residents with the help of local Ukrainians still living in their occupied city who are offering their homes to welcome those who lost their own.
These people who managed to escape this disaster need your help more than ever, especially after 15 months of occupation.
They need everything – clothes, blankets, and essentials, but the most important – food and medicine.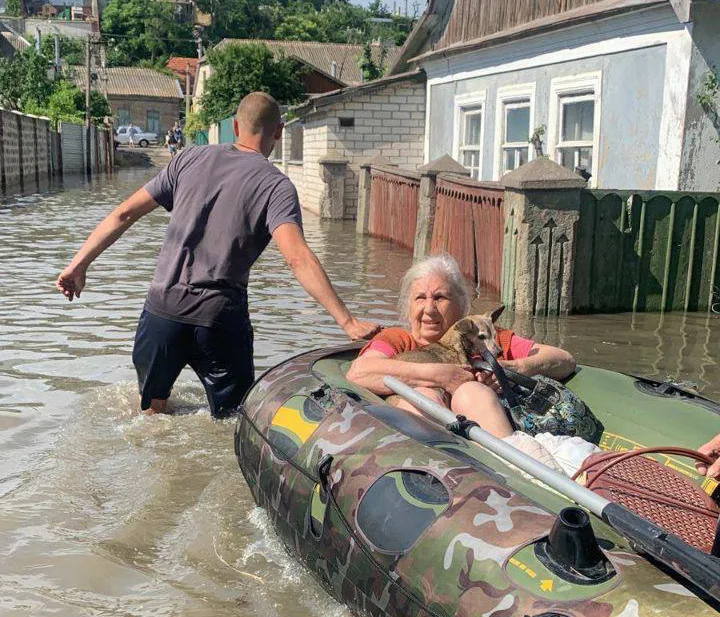 A difficult day and even more difficult consequences lie ahead.
We have shifted our focus and our volunteers to include delivering drinking water and food to the victims who managed to leave the flooded settlements toward Nova Kakhovka.
There are a lot of people. The number of those in need has increased dramatically and I appeal to you asking for your support so that we can continue to provide assistance to the Ukrainian people who have suffered due to this man-made disaster.
Every donation is a valuable contribution.
Nadiia is constantly in touch with her parents and volunteers in occupied Nova Kahovka (Kakhovka) in the city. Many terrifying details that are best not to share here but it is impossible to imagine the whole range of emotions and feelings of the people who found themselves captives in their homes by the Russian occupiers and now in this catastrophe. They are scared, they are tired, they have lost hope for a better tomorrow and they need help now and as soon as possible.
For those of you who are not familiar with us, we are a local Newburyport nonprofit organization with one goal, working every day to help the people in need in Nova Kahovka Ukraine.  
Thank you so much for your support.
Jarred & Nadiia
Current Photographs of the Devastation