4 Days to our Authentic Ukrainian Food Tasting Event
We have a handful openings still available to attend our Authentic Ukrainian Food Tasting Event on April 30th  2pm – 4pm. RSVP here.  Even if you only have an hour we hope more of you can attend to join us for a traditional food experience. In the first week we have seen an amazing interest and we hope to see more of you. Weather is looking good too! 
Our Progress | April 26th 2022
We are continuing to see a steady flow of people fleeing Nova Kahovka. Travel like this is only possible for people strong enough to be able to endure this over 2 day trip to Poland and now toward Odessa, Ukraine to Romania.  This is very risky trip as the Russian military have been randomly blocking roads forcing people north instead to neighboring cities and villages to spend the night while people decide their route forward or head back home. 
Our challenges these last 10 days have been delivering. We originally had 3 vehicles (one van and 2 cars) all provided by our volunteers who help each and every day. One of our volunteers car broke and since parts are not available we are not able to fix it.  Since more people are wishing to flee, the van we had been using was needed to assist people in fleeing. This means we are down to one car now but, the day to day rigors of transporting over 1500 lbs. of food deliveries each day, this car is not fairing well. We are now forced to look to buy a used van so we have a stronger vehicle for all our food deliveries.  This is crucial in maintaining our deliveries and supply pickups of food and essentials now reaching almost 2000 people.  
So far we have been in contact with an older gentleman living in a nearby village willing to sell his 2013 Ford Transit van for $6100.  We still have to get it looked at by our local mechanic but we are optimistic as only having a single car to pick up our large quantities of food is very challenging and requires many trips ultimately slowing deliveries.  It is always challenging to weigh actual food purchases with the ability to deliver food but we think this is a needed purchase because without it we would not be able to reach as many people as we are today.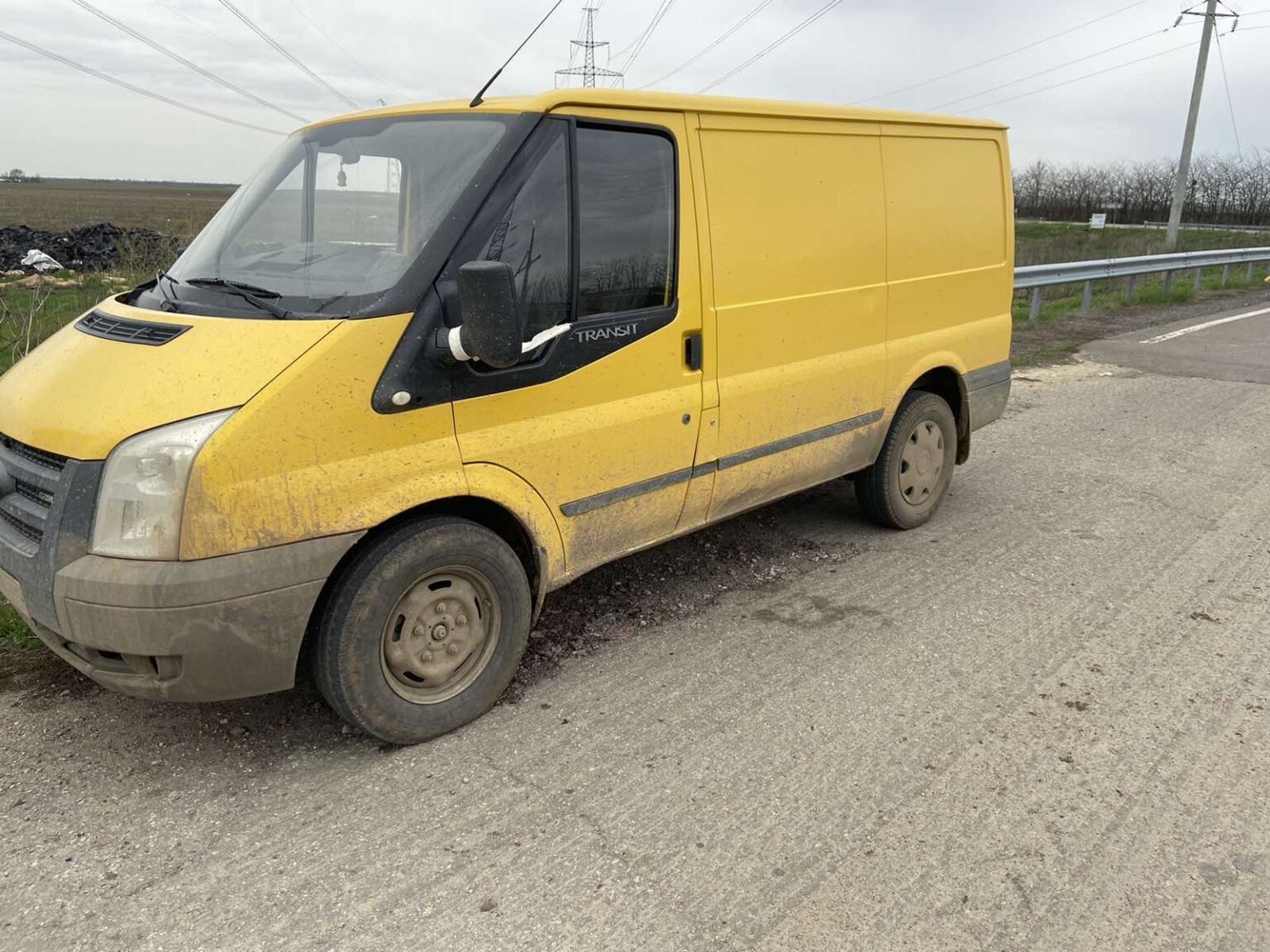 Our requests keep coming in and our volunteers are trying to keep up with the demand although several days behind at times. Its heartbreaking to see people keep reaching out as their deliveries get pushed back but with all the check points and limited times within each day to deliver all we can do is apologize and try to deliver the following day. 
Nadiia's mother is also making lunches and compote for our volunteers to help keep their spirits up. Each and everyone of the people we are reaching with our deliveries understand the risks that come with driving through the city each and everyday.  Contact with Russian military checkpoints can sometimes be unpleasant but they keep pushing forward and we truly appreciate their efforts.
We can't thank you enough for the generosity of everyone who supports our cause.
Without you None of this would be possible! 
Thank you for your continued support both financially and emotionally.
Jarred & Nadiia Sadowski