A successful June 12th Tasting Event
After many days of Nadiia's food preparation and a lot of last minute setups we successfully accomplished our second tasting event at the Custom House Museum in Newburyport. The best news from the event was we just about ran out of food.  Nadiia was very flattered to see so many people enjoying her cooking.  We welcome any feedback of the food, our presentation or ideas on another tasting event.  Without your continued support none of this would be possible. We also wanted to thank everyone who could attend our Authentic Ukrainian Food Tasting Event and Dan Healey for his continued dollar for dollar match to our fundraising efforts.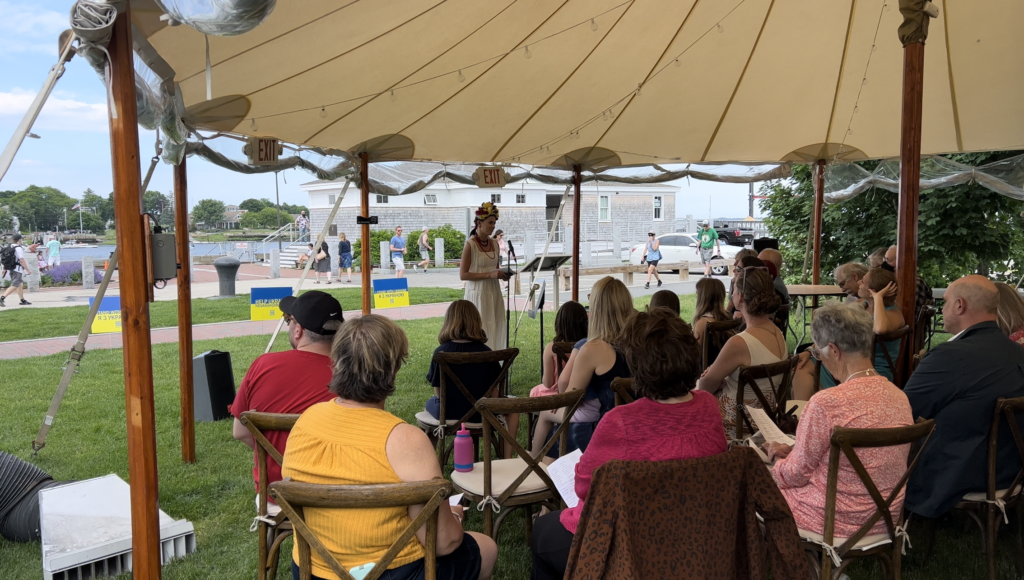 Favorite Poem Project 2022
Before our event Nadiia had the privilege to be able to read a poem of her choice in Ukrainian written by Lina Vasylivna Kostenko at the Favorite Poem Project 2022, an event that took place prior to ours.  If anyone would like a copy of Nadiia's poem choice you can download it here.  We want to say thank you so much for all your donations to our cause. 
June 20th | Our Progress
As we keep pushing each and every day we see all that is happening both within Nova Kahovka and all around Ukraine. Our volunteers continue to get stopped throughout the city by Russian checkpoints, checking phones, asking many questions and in some cases forcing some apps to be deleted. In our previous updates we had mentioned some stores that supply us with food & essentials only accepting cash. This has forced us to exchange our electronic funds with people and businesses that are wishing to cash-out. We are finding more and more people wanting sometimes over 7% commission from published rates to do it. Since fees are growing, this gives us less money to make the purchases we so desperately need everyday. We continue to deliver food and essentials to over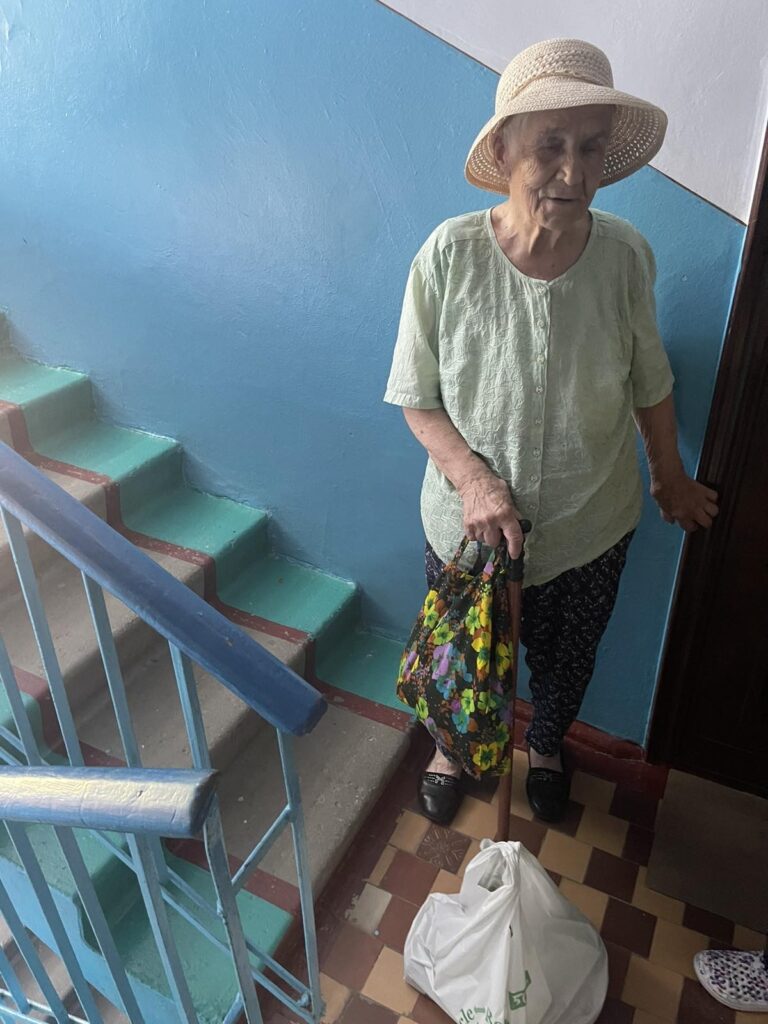 3000 people each week and unfortunately we are having to reduce the amount of food we can deliver to each family.  It is heart breaking to have reduce deliveries as we have always strived to make sure people in need are being taken care of. Only with your support we can make a difference.
A few snapshots of our deliveries in Nova Kahovka, Ukraine
Your Support
We wanted to reach out to those who have previously donated, people you may know and to those who may have already donated to larger organizations to please give.  For only $15 your donation can support a Ukrainian family of two for 7 days. It is with your support we can do so much for people who need our help. Every dollar helps.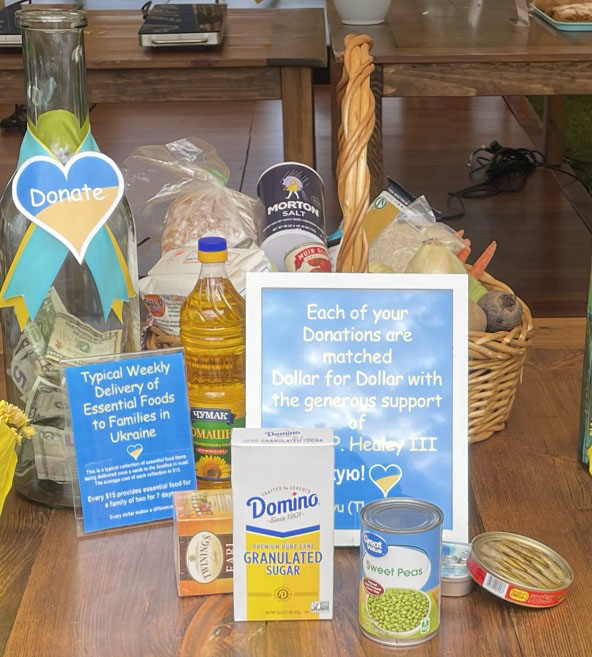 Typical Weekly Delivery
The items show in the photo is a typical weekly delivery for a family of two in Ukraine. 
Average cost is about $15 (about 450 Ukrainian hryvnia)
Video message from Nadiia & helpful social links:
Order Authentic Ukrainian Varenyky Online
Nadiia is making Ukrainian Varenyky you can enjoy at home. Just place your order online at our website. 
A quick message from Jarred & Nadiia
We wanted re-enforce our personal dedication to our cause as we give our time each and every day. Our non-profit status is an amazing first step to legitimize the work we do to not only our supporters but to what we know is the right thing to do.  Even with our non-profit recognition, Nova Kahovka for Life, Inc. continues to operate with only volunteers. Both of us, as well as members of our immediate family, and our dedicated volunteers in Nova Kahovka, Ukraine all do what we need to do. With 100% volunteers, we are able to maximize each dollar we receive from people like you for food & essentials purchases to go directly to the people in Ukraine who rely on us.   
Thank you for your time and support.